floatyourboat.info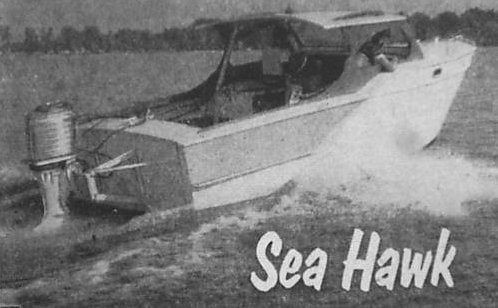 Designed by William D. Jackson, Naval Architect.
21-foot, 8-foot beam cabin cruiser for overnight trips, deep sea fishing on ocean waters during favourable weather conditions.
Convex bottom, sports-type cabin cruiser with hi-lift bottom.
Constructed with 3/8 inch marine ply over a developed oak and fir framework with trussed bottom members.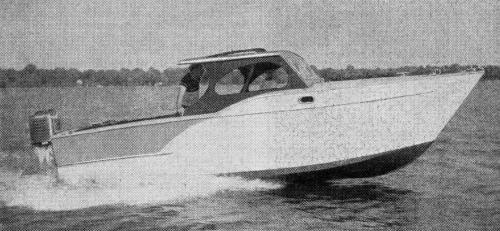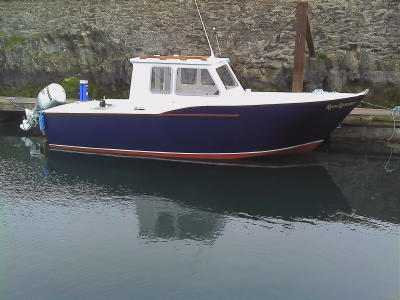 ---
Sample of the downloaded plans.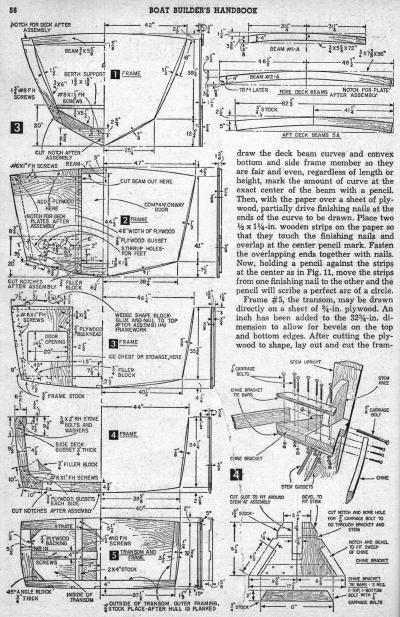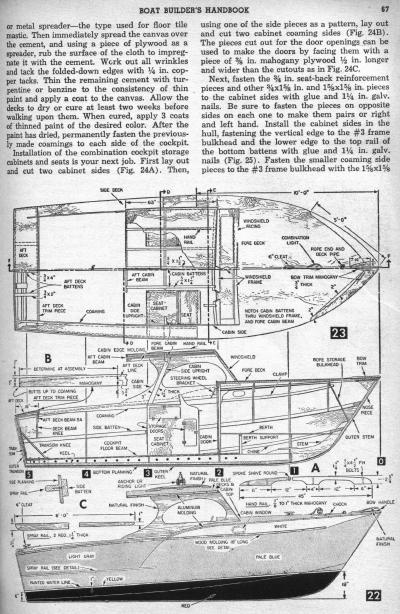 Site last updated 6th December 2012
---